European LS-DYNA Conference 2019
The 12th European LS-DYNA Conference will be held 14 - 16 May 2019, Koblenz, Germany.
14 - 16 May 2019, Koblenz, Germany
Announcement and Call for Papers (pdf)
Call for Papers
We kindly invite all users of LS-DYNA, LS-OPT, LS-PrePost and LS-TaSC to take advan­tage of this fantastic opportunity to showcase their work.

The Conference is your chance to talk with industry experts, catch up with colleagues and enjoy time exploring new ideas.

Make sure that you will be part of the conference by submitting your abstract!
The conference
Attending
Come and listen to presentations from LS-DYNA developers, industry users and academia to learn more about the software and its applications.

Presenting
Communicate your work with inter­national colleagues to stimulate dis­cussion and share knowledge.

Exhibiting and sponsoring
We encourage hardware and software suppliers, consultancies and those offering LS-DYNA related services to exhibit or sponsor the conference.

Training
Training courses will take place in the week before, during and after the conference.
Venue
The Upper Middle Rhine Valley is one of the largest and oldest cultural landscapes in Europe and is the epitome of Rhine Romanticism. UNESCO acknowledged the wide variety and beauty of the Middle Rhine by making it a world heritage site in 2002.

The number of castles, palaces and fortresses is also remarkable:
Around 40 such buildings between Koblenz and Bingen can be visited. This area is also well known for its wine.
Koblenz can be reached easily via Frankfurt International Airport.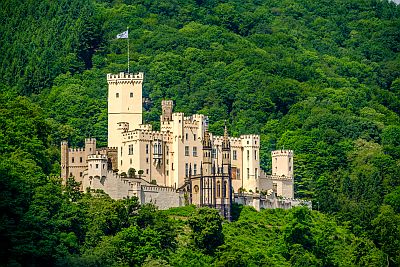 Address:
Koblenz Kongress - Rhein-Mosel-Halle
Julius-Wegeler-Straße 4
56068 Koblenz, Germany
Dates and submission
Important dates
Abstract submission: 28 January 2019
Author notification: 27 February 2019
Final paper deadline: 27 March 2019
Conference dates: 14 - 16 May 2019
Abstract submission
Please submit your abstract (maximum length 2,500 characters) by E-Mail to Conference.
Fees and registration
Participant fees
Industry speaker:  420 Euro
Academic speaker: 360 Euro
Industry: 640 Euro 1) / 690 Euro
Academic: 490 Euro 1) / 540 Euro
1) Registration before 1 April 2019. All prices plus VAT if applicable.
Contact and registration
DYNAmore GmbH
Industriestr. 2
D-70565 Stuttgart, Germany
Tel.:    +49 (0) 7 11 - 45 96 00 - 0
Fax:   +49 (0) 7 11 - 45 96 00 - 29
E-Mail: Conference
We hope that we have stimulated your interest and are looking forward to seeing you 2019 in Koblenz.
.