LS-DYNA Compact: Introduction to SPG Method for Manufacturing and Material Failure Analysis
This webinar will introduce the smoothed particle Galerkin (SPG) method and its application in manufacturing and material failure analysis. The SPG method is developed for modeling large deformation and material failure in semi-brittle and ductile materials in three-dimensional solid structures, in which a bond-based failure mechanism is utilized to model material failure. This method can be used to bridge the Lagrangian FEM and is exclusively available in LS-DYNA.
The class will provide the fundamental background, LS-DYNA keywords, practical applications (in analyzing relatively low speed manufacturing processes such as metal cutting, FDS, SPR and high velocity impact penetration on concrete and metal targets) with some experimental validations and latest developments.
The course will take place from 3-5 p.m. (CET) on two consecutive days.
Content
Overview and introduction:
Overview of LS-DYNA meshfree methods
- General features, capability and applicability of different meshfree kernels
Introduction to LS-DYNA SPG method
- Motivation, fundamentals, keywords
Examples of SPG in non-failure analysis
- Elastic wave propagation & Taylor impact
SPG for ductile failure analysis in manufacturing processes
Input deck for SPG failure analysis
Control cards, SPG parameter cards, contact cards, material cards
SPG bond failure mechanism
Applications of SPG in destructive manufacturing analysis
Metal cutting, machining, riveting, friction drilling, FDS
Convergence study and sensitivity study to SPG parameters
SPG for impact penetration and fragmentation analysis
LS-DYNA keywords for SPG analysis of impact and fragmentation phenomena
Control cards, SPG parameter cards, contact cards, material cards
SPG self-contact algorithm to prevent material fusion and self-penetration
Numerical simulations of impact penetration and fragmentation processes
Penetration and perforation of metal targets
Perforation of multi-layered targets
Penetration and perforation of concrete targets
Convergence study and sensitivity study to SPG parameters
Dates

| Dates | Duration/days | Registration | Referee | Language | Location | Fee |
| --- | --- | --- | --- | --- | --- | --- |
| 15.03.2021 | 2 days | | Youcai Wu | English | Online | 400 € |
Lecturers
Youcai Wu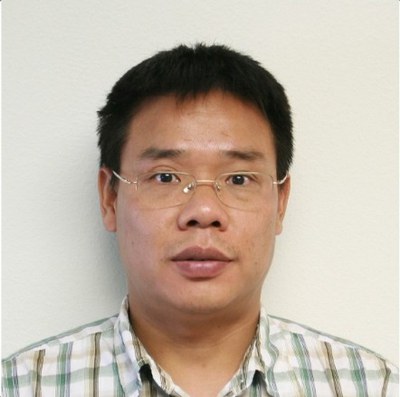 Ph.D.
LST LLC
Meshfree methods for modeling manufacturing and material failure processes.