LS-DYNA Compact: Introduction to Passive Safety
Due to new laws and the increase in consumer tests, the requirements for occupant safety are constantly increasing. The occupant model (dummy model) itself and the seat belt system play an important role in ensuring the safety of the driver and thus achieving good scores in consumer and regulatory tests.
This webinar is a compact version of DYNAmore's occupant safety introduction course, which normally takes place in presence. The compact webinar gives a short overview of the most important functions in LS-DYNA for occupant safety calculation and teaches the handling of components like dummy models and belt system. The focus is especially on the modeling technique and the practical application of the dummy and the belt system. The webinar is mainly aimed at beginners who want to perform simulations in the field of occupant safety (especially for side, front or rear crashes) with LS-DYNA. The acquired knowledge will be applied directly in the course. Participants will learn the basics of dummy setup, positioning, pre-simulation and setup of a belt system in LS-DYNA, including harnessing a dummy with PRIMER and LS-PrePost. First knowledge with LSDYNA program is suggested, but is not necessary.

For better understanding, the webinar is divided into two parts. Each part is scheduled in a time span of 2 hours. The webinar is set up over two days, with one part per day.
Part 1 (2 h - Day 1: Dummy models for occupant protection simulations with LS-DYNA
Overview of the variety of dummy models (side, front, rear crash) for LS-DYNA
Dummy model manufacturers and their latest models on the market
Available dummy models in LS-DYNA and their validation method
Used materials, elements and connections for dummy models
Structure of dummy model
- Dummy model tree structure - basic idea
- Tree structure for different pre-processor - primer, LS-PrePost
- Tree structure of different dummy manufacturers - Humanetics, DYNAmore, etc.
Using and positioning dummies
- How to position the dummy in the vehicle?
- How to preload the seat foam?
- How and which signals do I evaluate on a dummy?
- What are the injury criteria?
Part 2 (2 h - day 2): Seat belt system for occupant protection simulations with LS-DYNA
Overview of the function of a belt model
- Requirements for a belt model
- Important component for a belt system
Different modeling method of a belt model in LS-DYNA
Proposed ("State-of-the-Art") modeling method of a harness model in LS-DYNA
Used belt materials, elements for occupant protection calculations
Explanation, modeling and application of
- Retractor and Pretensioner Elements in LS-DYNA
- Sensor definitions
- Slipring elements
- Evaluation possibilities
- Examples of
Seatbelt application
- How are seat belt, belt deflector/tensioner modeled in PRIMER and LS-PrePost?
- How can the belt be applied to the dummy?
Summary
- Tips and tricks with the use of the belt models in LS-DYNA


The course will take place from 9-11 am on two consecutive days.
Lecturers
Harsh Sharma
M.Sc.

Area of Expertise:
Occupant Safety Simulations, LS-DYNA Model Development and Support
Academic Studies:
Computational Mechanics (COMMAS), University of Stuttgart
Fabian Koch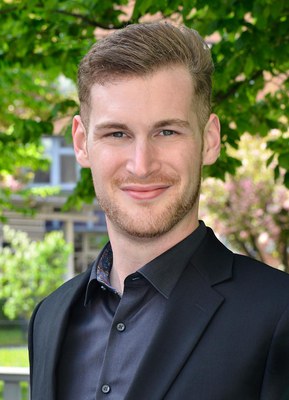 M.Sc.

Area of Expertise:
Occupant Safety, Dummy Models
Academic studies:
Mechanical engineering